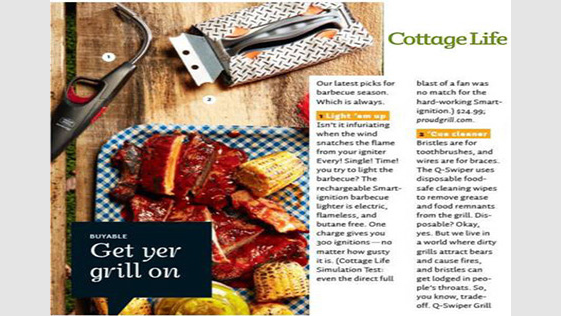 14 May

Cottage Life Magazines latest picks for Barbecue season: The Q-Swiper and Smartignition Lighter!

"Even the direct blast of a fan was no match for the hardworking Smartignition Lighter". Their simulation test confirms just how

heavy duty and wind proof we made our electric rechargeable BBQ and Camping Lighter.