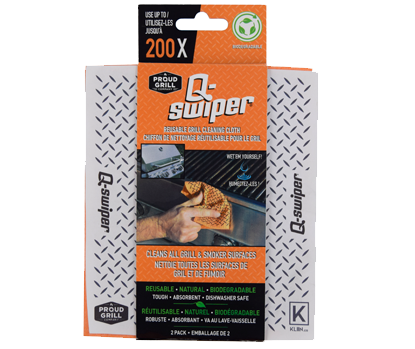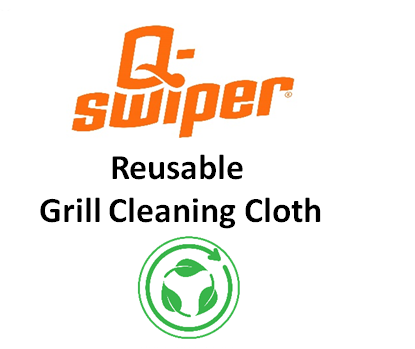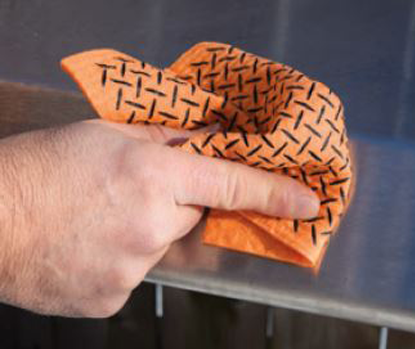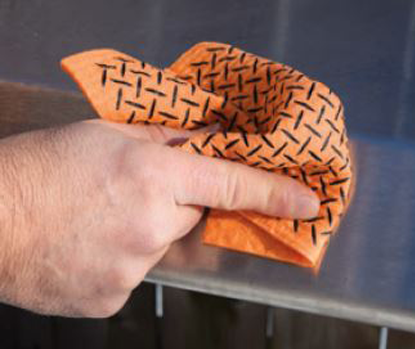 Our Q-Swiper is a natural yet tough and absorbent reusable grill cloth. You wet it yourself with warm water and can be reused again and again, just put in the top rack of the dishwasher to clean.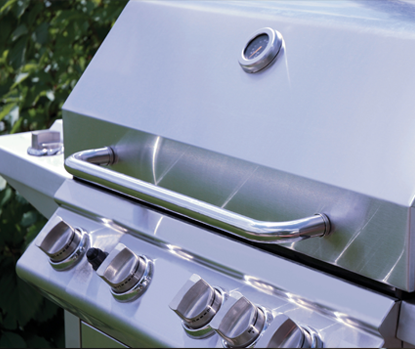 The Q-Swiper Grill Cloth safely removes dirt and grime from all grill and smoker surfaces. Cleans stainless steel, metal, plastic and glass to a shine.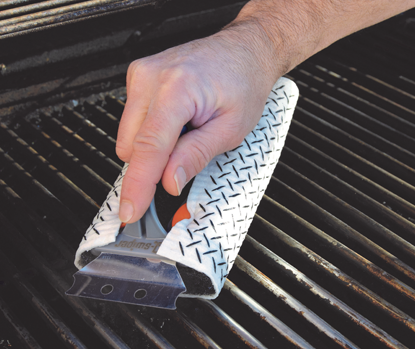 The Grill Cloth can be used for the exterior or in combination with the Q-Swiper Grill Brush (sold separately) to clean grill grates. Each pack comes with 2 cloths so you can use one for the exterior and one to clean grill grate surfaces.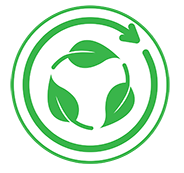 100% Natural
Biodegradable
Compostable in about 30 days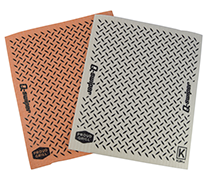 INSTRUCTIONS FOR USE
EXTERIOR GRILL SURFACES: Wet the Q-Swiper Grill Cleaning Cloth with warm water and wipe all exterior surfaces to a streak-free shine.
GRILL GRATE SURFACES – USE WITH Q-SWIPER BBQ GRILL BRUSH:
Wet the Q-Swiper Grill Cleaning Cloth in a mixture of a ¼ cup water and ¼ cup white vinegar. Affix the wet cloth around the Q-Swiper BBQ Grill Brush (sold separately) and into the four grips. On a COOL grill, use the scraper to remove burnt on food and then swipe the grill to remove grease and grime.
We recommend to use one cloth for the Exterior and one cloth for Grill Surfaces
After use rinse with soap and water and then put the cloth in the top rack of the dishwasher and let air dry. Note that grill grate grease will leave some staining on the cloth. Reuse again. Once the cloth is no longer usable discard in compost.
Cloth Made in Germany from cotton and cellulose pulp. Printed and packaged in Canada.