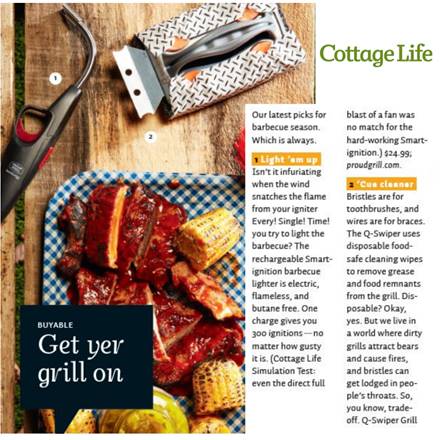 "Bristles are for Toothbrushes and Wires are for Braces" – We couldn't agree more, that's why we invented the Q-Swiper!
"Even the direct blast of a fan was no match for the hardworking Smartignition Lighter". Their simulation test confirms just how
heavy duty and wind proof we made our electric rechargeable BBQ and Camping Lighter.